An Award Winning
Custom Software Development Organization
Being a innovative custom software development organization in India, we deploy industry best practices to deliver robust, secure & scalable custom software development services for the Mobile-First World.
With 5+ years of domain expertise, we have successfully delivered 100+ software solutions to businesses utilizing advanced concepts like IIoT, AI, Machine Learning, Analytics & Information Technology. We have a team of perfect mix and match of young enthusiasts and industrial experienced professionals to cater the best solutions to our clients.
Strict NDA Signed

|

Industry Best Practices

|

Punctual Delivery

Want to know how a customized software can give your business a 15%+ growth?
Or call at 8240925036.
Custom Software Development Services
Want to see a revenue growth of 15%+ in your business? You can do it by automating business processes by using  ERP, CRM, management systems  and automation techniques like RPA, BPA. With help of Think Again Lab automate your mundane business process with robust and scalable mobile, web or standalone apps utilizing AI, Machine Learning, IoT & IT.
Custom Software Development
While developing mobile & web apps software, eCommerce & content management system, we mainly focus on performance, scalability, security, asthetics of the system with respect to target users.
Customer Relationship Management helps businesses build a relationship with their customers that eventually increases customer retention. Increase your customer retention by deploying a CRM in your business.
Enterprise Resource Planning (ERP) software will help with integrated management of main business processes which eventually increase performance and effciency & decrease operational expenses.
User interface is the technology and user experience is the psychology. Think Again Lab team will infuse art and technology  to create a user interface which will make your target audience addicted to use your system by making it super easy, flawless and most importantly relevant.
Software Product Development
Think Again Lab tech team can help you to create a software-as-a-service based products like Google Apps, Salesforce or Dropbox that change million of lives by providing hassle free solution for complex problems.
Since the inception of the project, Think Again Lab expert quality analysts make sure about the cross browser support, responsiveness , security & scalability of the software application.
Day by day as the business grows your existing system demands a renovation. With help of Think Again Lab experts existing systems can be migrated to whole new platforms or upgraded to new versions.
Confused? Don't know how to leverage the power of technology to transform your business exponentially? Consult with Think Again Lab technology expert today.
Only developing systems is not our core competency, that's makes our clients the happiest one. Think Again Lab provide complete support and maintenance for all developed software and others.
Advanced Technology Stack
Being one of the top software development companies in India, we cover all advanced technology in order to meet variegated demands of customers in minimum possible time and provide modern software solutions.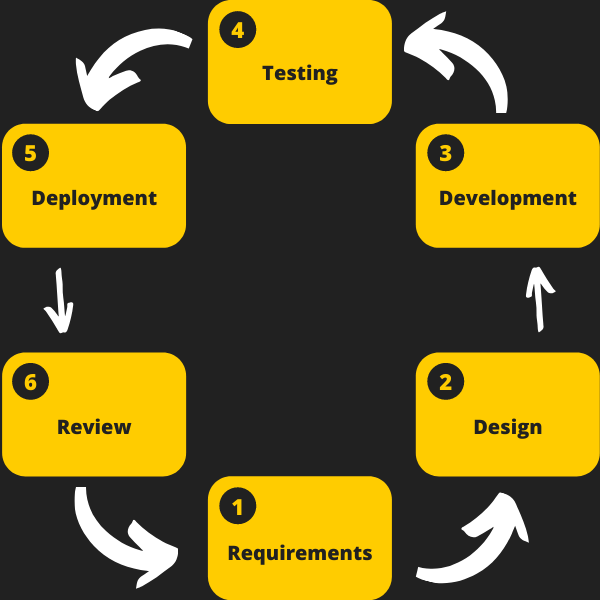 Agile Development Process
The key value in Agile development is that it enables teams to deliver faster, increase quality and forecasting, and greater ability to respond to change.
Wide Range of Industries
Probably our custom software development services can fit into any major industry verticals. Whatever your industry is, we can help you to grow it by automating business processes through custom software development.
Healthcare & Medical
Learn More
Healthcare & Medical
We provide custom software development solutions to the healthcare and medical industry. Our IT services helps our client to increase effectiveness and decrease operational costs.
Education & eLearning
Learn More
Education & eLearning
Our custom education and elearning solutions consists learning management systems, corporate LMS, educommerce, institute management systems, exam portals and many more.
Reatail & eCommerce
Learn More
Reatail & eCommerce
We deploy wonderful custom retail ecommerce development solutions such as market places, CRM, POS softwares, ERPs, inventory management systems and several others.
Travel & Tourism
Learn More
Travel & Tourism
Our industry oriented custom software solutions will increase travel and tourism business revenue by automating repetative processes such as booking tickets and many more.
Banking & Finance
Learn More
Banking & Finance
We offer custom banking and financial softwares such as ERPs, KYC portal, banking app, wallet systems which eventually increase your business ROI and decrease man power dependancy.
ISVs & Product Companies
Learn More
ISVs & Product Companies
We offer our wide range of custom software development services to ISVs and Software Product Companies to help them build their business while we are taking care of their SAAS or PAAS based products.
Entertainment & Media
Learn More
Entertainment & Media
Our brand offers versatile custom software development services like eNews portal,Blogs and many more to Media and Entertainment companies so that they can focus on creating world class content.
Transportation & Logistics
Learn More
Transportation & Logistics
Our dedicated custom software solutions for Logistics and transportation like fleet tracking systems, asset tracking systems and many more to exponentially increase client's business,
12 Reasons to work with Think Again Lab
We are India's first technospiritual research company having 200+ happy customers. here are few facts which make us a unique brand in providing custom software development services.
20+ Awards and Achievements
1 Patent applied Technology
MSME, Govt. Of India, Certified
DPIIT, MCI, Govt. India Certified
Helping Wide Range of Industries
Agile Development Process
Advanced Security and Protection
Full-cycle & Full-stack Development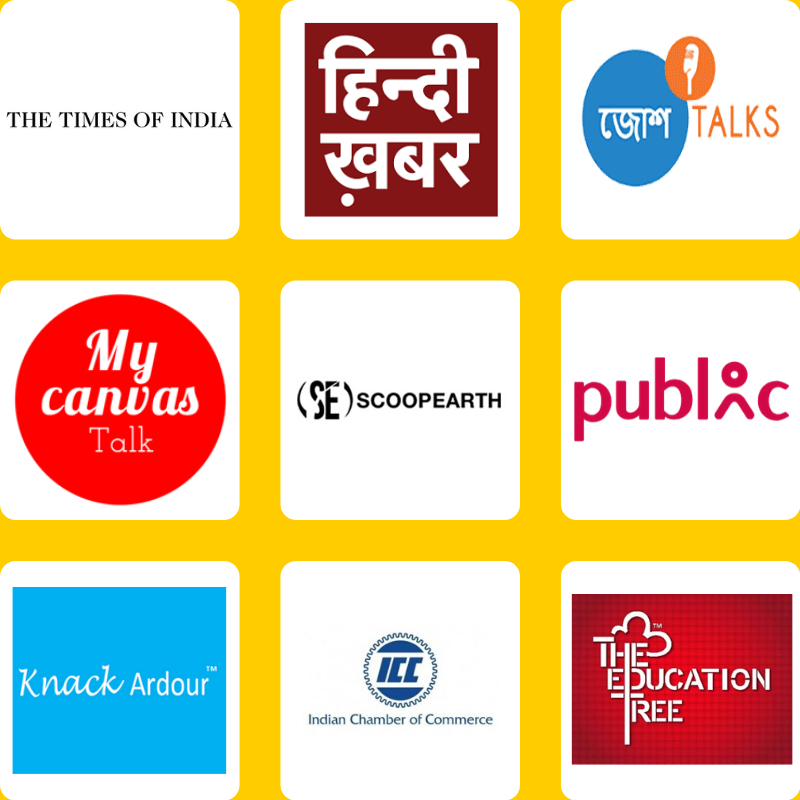 If you are doing something

great.

Everybody will talk about

your work

like this.